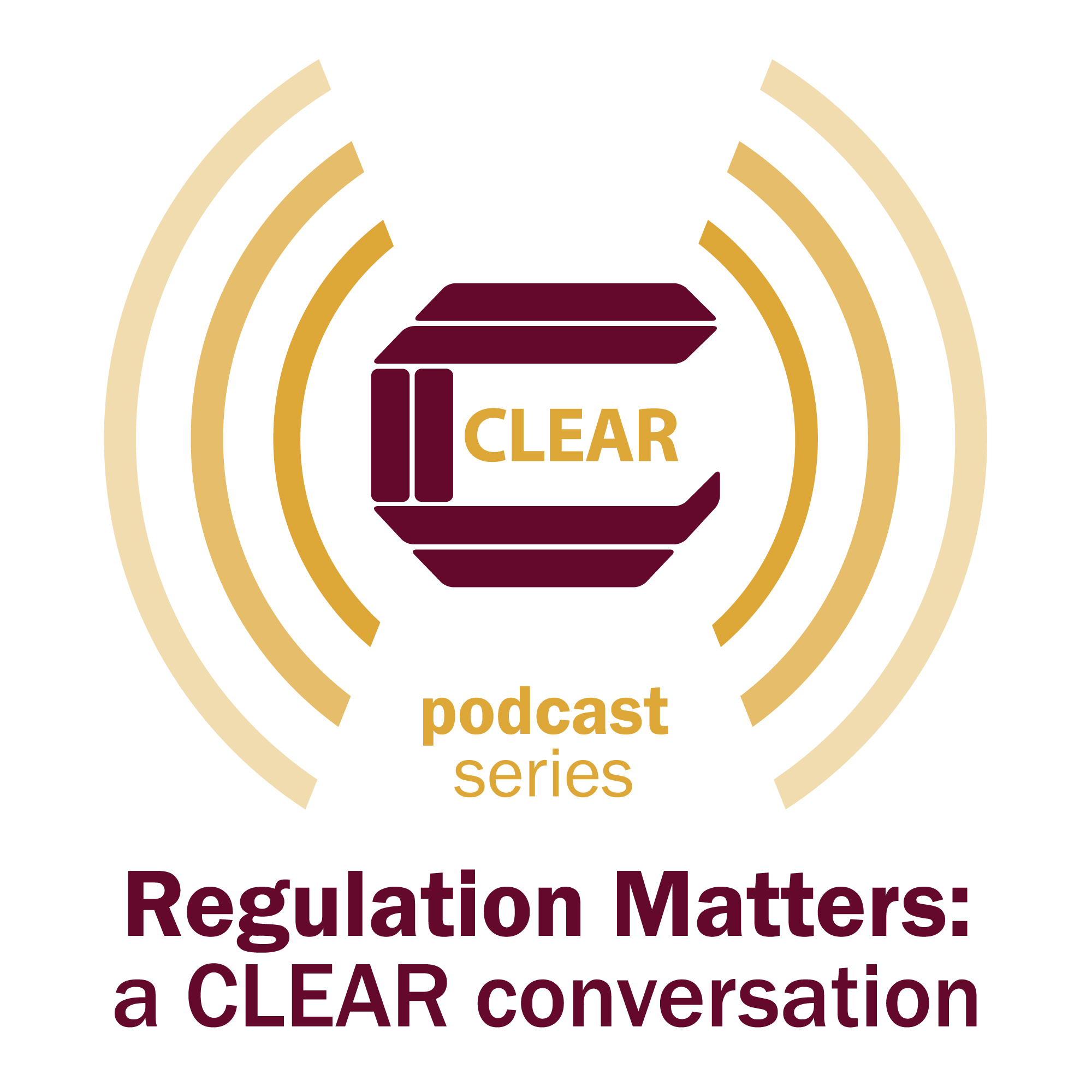 Episode 10: The Scope of Regulation – Can the Boundaries Be Stretched?
Nov 13th, 2018 by CLEAR
Andrew Charnock, Chief Executive and Registrar at the Occupational Therapy Board of New Zealand, looks at the factors that conform or restrict the governance scope and practice of regulation. He considers the questions of whether regulatory legislation is too cumbersome for regulation today and whether regulators should align their strategies around their country's major strategies, for example, health regulators alignment with health and health workforce strategies. This podcast episode is a lead-up to a session at CLEAR's Regional Symposium, November 29-30, 2018 in Wellington, New Zealand.
Transcript: html (https://www.clearhq.org/page-1860571) or
PDF (http://clearweb.drivehq.com/podcast_transcripts
/CLEAR_podcast_episode10_Scope_of_Regulation_
111318_transcript.pdf)
Share
|
Download